A Hollywood Landmark Since 1972
Face Place has been Hollywood's trusted skincare expert for over 50 years. Despite a playfully whispered 'best kept secret' vibe, the fact is our incredible results are well known and fiercely popular among Hollywood's elite and not-so-elite. We specialize in a unique and clinical approach to healthy and rejuvenated skin. Our treatments are all based on proven techniques, and our results have kept us on the red carpet and in the press for generations.
Almost a Century of Proven Success
The Face Place story really begins in 1937 when Dr. Paul Memminger pioneered the use of galvanic current in skincare, allowing for penetration of vitamin-rich solutions deep into the dermis. This research resulted in the development of the iontophoresis/galvanic treatment known today as iderm which offers dramatic results to all types of skin.
For flawless, ageless and radiant skin
Book your visit to Face Place in Prague and treat your skin to the same care that Hollywood stars receive.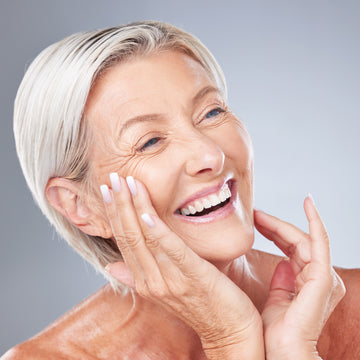 Our Treatment is One of a Kind
Iderm Deep Skin Ionization, our signature treatment, is a 3-step process with myriad benefits including firming skin tissue, regenerating skin cells, tightening pores, increasing circulation, and balancing the ph of the skin.
All of this without invasive procedures or splotchy redness common in other skincare techniques. In fact, despite it's effectiveness, iderm is probably the gentlest facial you'll ever experience. It's no wonder iderm deep skin ionization has become the go-to choice of Hollywood stars preparing for a gala event or premiere party.
Hollywood Style Now in Prague
Since 2005, Face Place has been expanding eastward, bringing its signature treatment to the Skin Studio in New York, the Rosewood Hotel and Harvey Nichols in London, and the Gotham Hotel in Manchester. We've now found a new home in the beautiful Vinohrady district of Prague, where we hope to welcome a whole new generation and a brand new culture to our vision of perfect, natural, healthy skin.